Name: Arnikstar Ryntathiang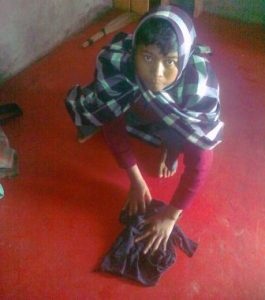 Age: 26, Sex: Male
Type of Disability: Mental Illness
Address: Umthlong
Arnikstar stays at Umthlong Village, Mairang with his parents and siblings. They belong from a poor family whose income is only through cultivation.
Arnikstar is very active and smart during his childhood. He attended school in his village but later at his 16 year of his age the signs and symptoms started when he used to smile alone, self taking, show more of aggressiveness and he stop talking with other and become lazy, during the time no one understand of what he was going through and they do not know or have knowledge what is it. People used to call him mad and scared of his behaviour and so he was lock inside. They thought he was possessed by evil spirit then took him to tradition medication but it was not helping but still continue with the belief that it will cure him one day. Knowing that CBRW visited his house but find difficult to make them understand it takes long time to accept the reality, later CBRW inform them about Mental Health camp and they agree to come in AFSDI office.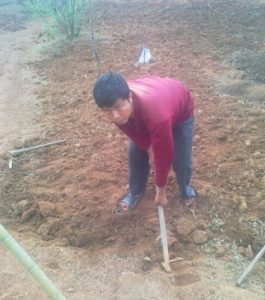 It was in 2013 when CBRWs organised Mental Health camp in collaboration with Sanker Nursing Home by Doctor Sandy Syiem who is a Psychiatrist where Arnikstar was diagnosed with Schizophrenia then they start taking medicines. After few months later, the illness reduced and shows lot of improvement. Since then they continue medication from Sanker till date and the CBRW continue to visits for psycho-education, for support and motivation.
At present he is able to work and help his parents in cultivation and perform household work. CBRW also encourage him for livelihood activities so that he can support himself for his medication. He is now free to move in the society and participated in social event he also sometimes attend village committee and start having friends where he got lots of support as well.