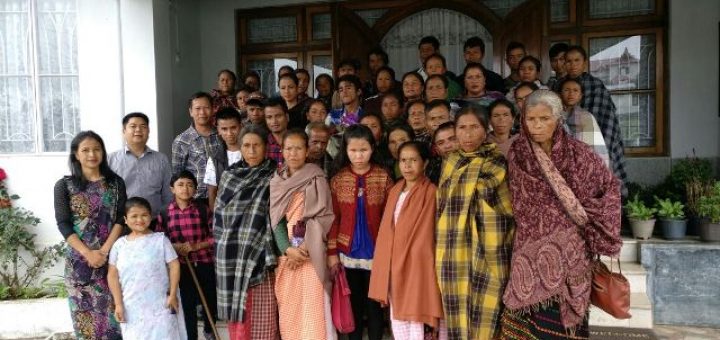 Community Based Rehabilitation Programme (CBR): CBR is working with the Person with Disabilities; it covers 30 villages under Mairang Block. The purpose of CBR is to work with all P.W.Ds, their families, communities, organizations and institutions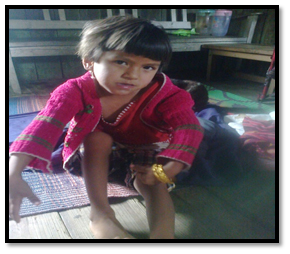 An empowerment and inclusion of Persons with Disabilities (in line with the UN Convention on the Rights of Persons with Disabilities).
By facilitating disabled people's organizations to address the gaps that exist at various levels.
Our priority groups among persons with disabilities are:
Poorest of the poor in un-reached rural or urban areas
People with multiple and severe disabilities
Children and women with disabilities.
   Objectives of C.B.R. projects: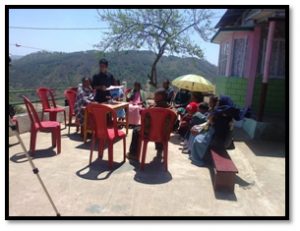 To ensure the inclusion of groups of persons with disabilities who are traditionally excluded and discriminated against – especially children, women and people with multiple and severe disabilities – in view of bridging the gap in line with Art. 19 of U.N.C.R.P.D. and human rights.
To facilitate equal opportunities for persons with disabilities and promote their rights through D.P.Os.
To promote community involvement and participation at various levels of programme implementation (P.I.M.E.).
To promote mainstreaming and inclusion within other projects of the N.G.O. Partner.
To network with government departments, P.R.Is, other N.G.Os to avail entitlements.
To bring systemic changes in and around the project area through a larger involvement and effective lobbying by from the D.P.O. and community.
To ensure the sustainability of D.P.Os.
     Vision
        Our vision is of an equitable world where rights and dignity of persons with disability are realized and where they participate fully and effectively in society leading to a good quality of life.
Community Based Rehabilitation Programme working under six areas, that is, Staffing and   Management, Health, Education, Social, Livelihood and Advocacy and Empowerment.
223 PWDs are identified.
166 PWDs are getting Disability Certificate.
148 PWDs are getting Identity Cards.
53 PWDs/CWDs are getting Aids & Appliances.
16 CWDs are enrolled in Pre-school.
55 CWDs study at Primary School.
30 CWDs study at Secondary School.
2 CWDs study at Higher Secondary School.
8 PWDs study at Graduate level.
13 PWDs getting Housing scheme/ MLA scheme.
119 PWDs households having MGNREGA job card.
45 Adults PWDs working under MGNREGS.
2 PWDs getting Maternity Assistance Scheme.
77 PWDs are getting Pension / Widow and Old age scheme.
18 VDPOs are formed.
1 Block DPO formed under Mairang Block.
1 District DPO formed under West Khasi Hills District.
Activity Report 2017:CBR Report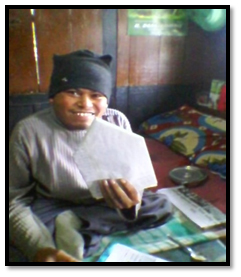 Note: This programme is funded by the Light for the World, Austria through CBR Forum, Bangalore in collaboration with CARITAS India for the span of nine years from 1st April, 2009 -31st March, 2018, this programme needs the financial support.